A unique Bamboo House in Bali with a wonderful view.
Veluvana bamboo house is a great place to bring into reality the dream adventure of the true wanderer. We invite you to feel the magnificent vibes to escape the life full of drama into a journey with ultimate joy in Bali.
Genuine comfort made of eco-friendly construction and bamboo furniture
The bamboo house is designed with full awareness of the global environmental crisis. We are committed to minimizing our carbon footprint by utilizing locally sourced material and talented Balinese bamboo artisans to build the villa.
Unforgettable Night in the Magical Bali Bamboo Villa
As the sky turns to gold on top of the Sidemen hills, the birds will fly back to its nest and the sparkling light of the stars will slowly appear to let you know that the night has arrived. The sound of the water and cicadas are flown by the soft wind into your bamboo house, bringing you to a perfect resting vibe.
Your Journey in Bali Starts from Veluvana Bali
It's all about trees, air, and water. The three elements that make the world reclaim calm even only with its silence. We decide to minimize wall and border in this bamboo villa to absorb refreshment energy from nature. It's boundless, like a fountain in the middle of the rain-forest.
The bamboo house is located at the southern flank of the holy Mt. Agung in East Bali, a region that is surrounded by a lot of cultural sites with unbeatable panorama. You will find the side of Bali that has not been exposed to the world. So dare yourself to explore the authenticity of the area.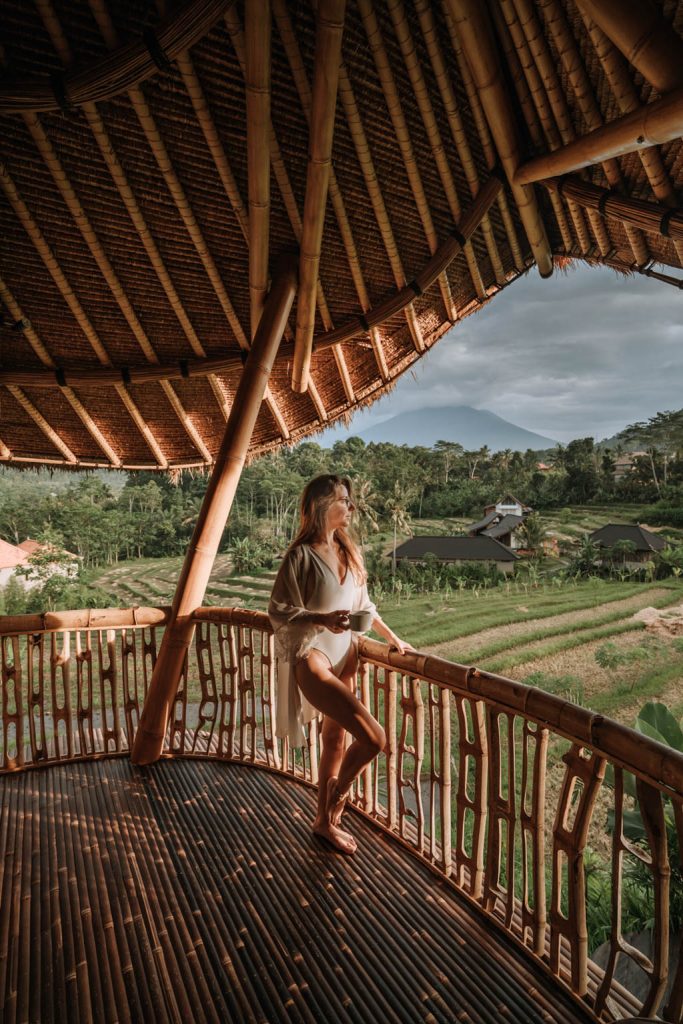 As you are in Sidemen, do not leave without trying the healing touch experience from the local masseur. Give it a 60-90 minutes session of Balinese Massage and Body Scrub, it will rejuvenate your soul to the immaculate version of you.
Fresh and healthy cuisines at Veluvana Bali
Delivered right away from our top ground restaurant to your pool.
Check out our new bamboo house "The Cobrahouse" on Airbnb. Book now and be the first to experience the dreamy Bali holiday!